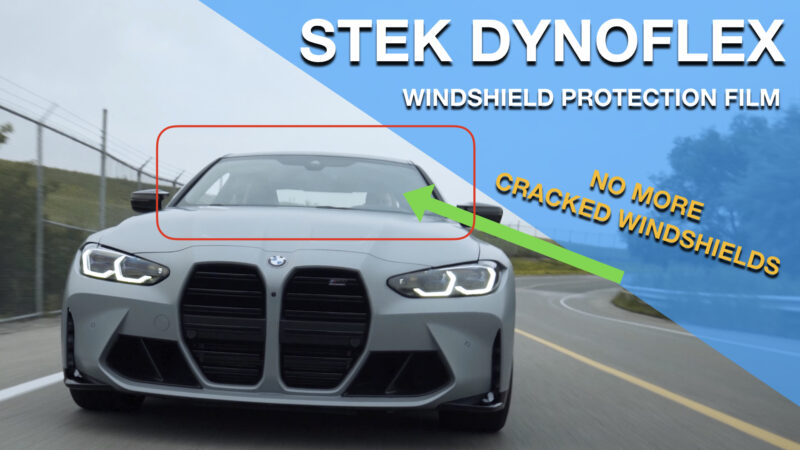 Windshield Protection Film – NOW AVAILABLE
We are pleased to announce the wait is finally over; STEK DYNOFlex is now available and in stock at AP Shield. The BEST Windshield Protection Film currently on the market.
Protect your windshield
Your front windshield contains a multitude of working sensors. If not protected, this windshield can be easily damaged, resulting in high repair expenses.
Crack-free shock absorption
When subject to an external shock, the hydrogen-bonded polyurethane pulls DYNOflex like a spring, effectively preventing damage.
Extreme Durability
DYNOflex is crack-resistant and has the ability to self-heal scratches. Composed of highly elastic layers, DYNOflex effectively absorbs and disperses even the strongest shocks.
Superb UV protection
DYNOflex has 99% UV rejection, which protects your vehicle's interior from fading and your skin from harmful UV rays.
Weatherproof Resistance
With a weatherproof surface treatment boasting excellent hydrophobicity, DYNOflex is further designed to withstand the harshest temperatures and climate conditions.
Shrinkage-free Installation
Our film is quick and easy to install; the installation process does not require the use of heat guns or adhesives.
Built to last.
If installed by an authorized STEK Automotive installer or dealer, DYNOflex carries a 1-year limited warranty against fading to purple. See the warranty card or contact STEK Automotive for further details.