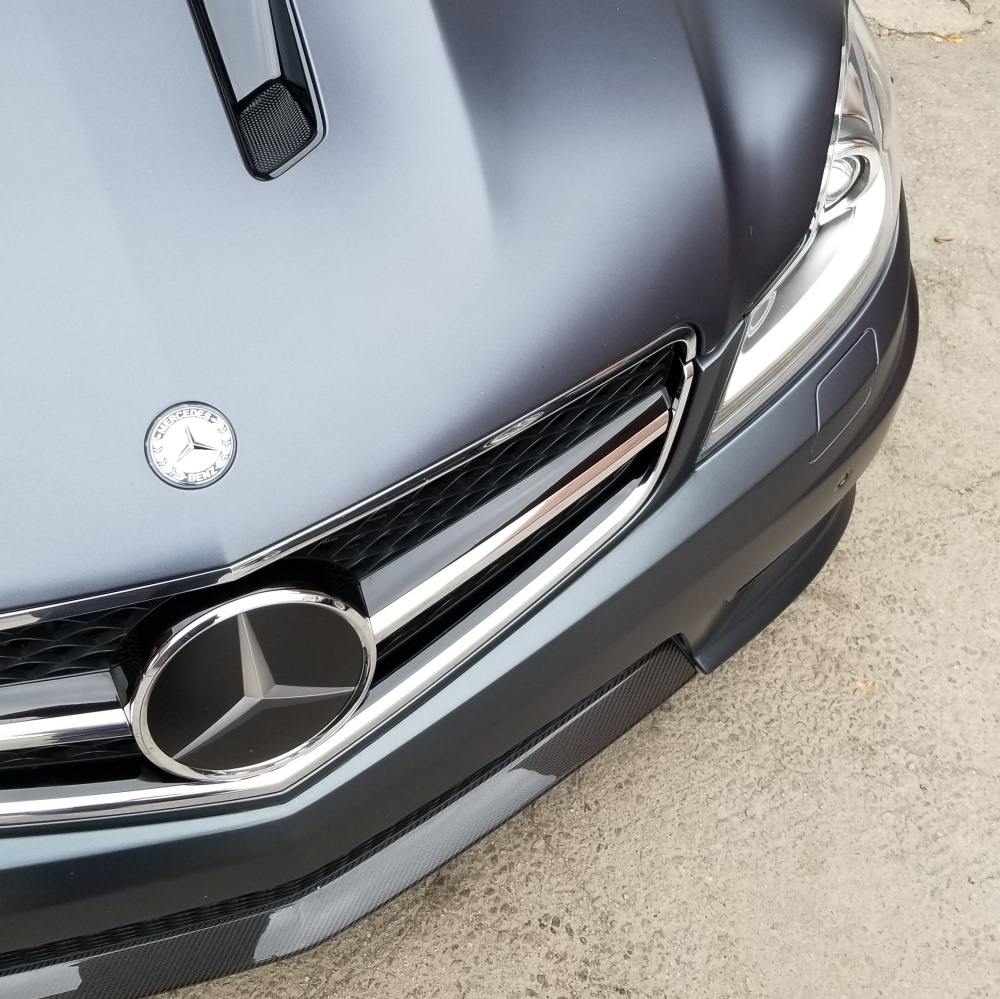 XPEL Stealth wrapped C63 AMG
XPEL Stealth
Looking for a reversible way to change your car's appearance—and protect it at the same time? XPEL STEALTH can transform glossy paint into a sleek satin finish, for thousands less than a custom paint shop would charge for a high-end matte finish.
Our friend, Duke, from The Toasted Lane brought us his immaculate Mercedes Benz C63 AMG 507 Edition for an XPEL Stealth Wrap.  Applying the XPEL Stealth film over top of the gloss paint will give the Benz the Magno Selenite Grey finish as some AMG's have.
Matte paint give any car an extraordinary finish.  The way the sun is absorbed allows the body lines to be more pronounced and visible.  Matte finishes are notoriously difficult to maintain and even harder to repair—even something as simple as touching up a rock chip. XPEL Stealth not only prevents damage from road debris and bug acids but enables you to easily wash and dry your car without fear of changing the luster of the finish.
Check out the process in the video below as we take the glossy C63 AMG and transform it to matte using XPEL Stealth.
XPEL Stealth is backed by a 10 year warranty
 The same self healing are found in the XPEL Stealth as in XPEL Ultimate, and protects the paint from rock chips, road debris and other hazards you may encounter.